Our North Dakota properties
View by Location
Watford City

Stanley

Williston
Weidner Apartment Homes
Apartments for rent in North Dakota
North Dakota offers the perfect balance of excitement and relaxation with its wide-open natural spaces and bustling urban hubs. Dive into the area's rich art scene at famous museums like the Fargo Air Museum, the North Dakota Museum of Art, and watch the outdoor Medora Musical. Or take a trip on the wild side and camp at Devil's Lake, hike through Little Missouri State Park, and connect with nature at Theodore Roosevelt State Park – North Unit. Don't forget to snap a selfie with the world's largest Buffalo!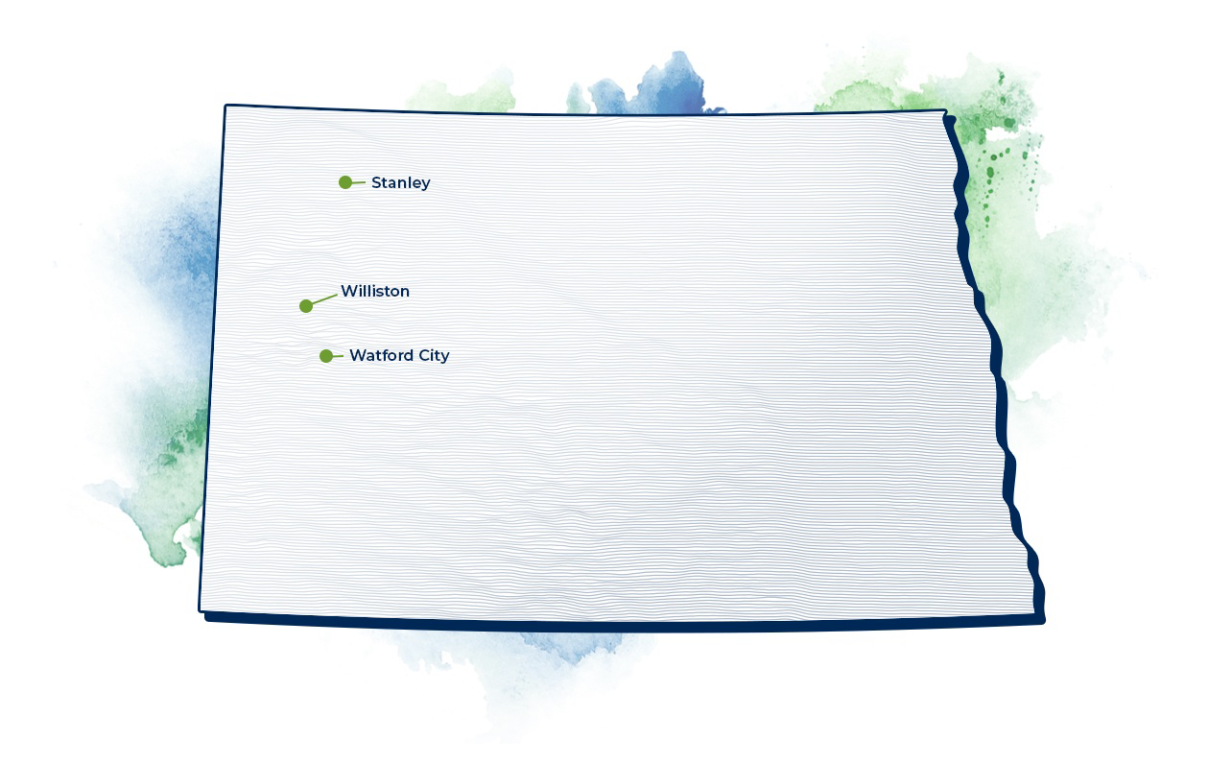 A little more about
North Dakota Apartments
Foodies flock to North Dakota for its award-winning modern cuisine and twists on traditional dishes. North Dakota offers nine food tours that cater from sweet treats to pizza joints and everything in between. The tours span across the entire state, so no matter where you live, you'll be near a delicious meal. The area's robust agriculture infrastructure makes it the perfect place to grab a craft beer or a glass of wine. Locals enjoy the many food and drink festivals held at one of their 19 wineries and vineyards, bountiful local farms and ranches, and the occasional closed-down city street.
Perfect Apartment HOME
We invite you to browse our beautiful North Dakota apartment communities in Stanley, Waterford City, and Williston. Find your new home with Weidner and enjoy desirable community amenities, sprawling floor plans, a well-kept property, and a friendly and attentive staff. Weidner Apartment Homes welcomes you home to North Dakota!